Blog
Disney diaries: "We'll hear your screams from here"
An update on the second day of Disney, coming at you exhausted after a day of adventures! The day dawned bright and early with many of our guests meeting Minnie Mouse at breakfast time! Here's two year old Billy, currently on maintenance treatment for Acute Lymphoblastic Leukaemia: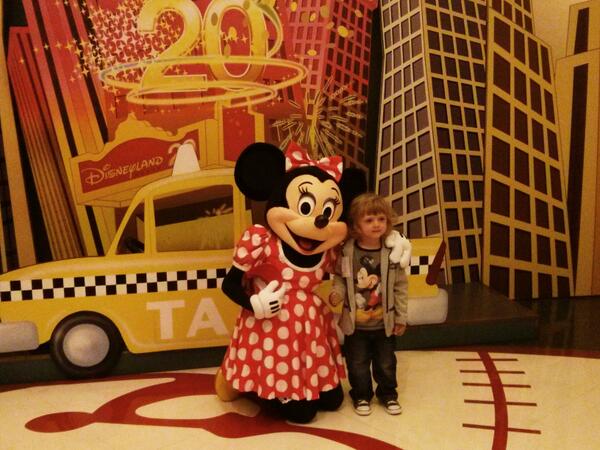 After which most families headed straight into the park: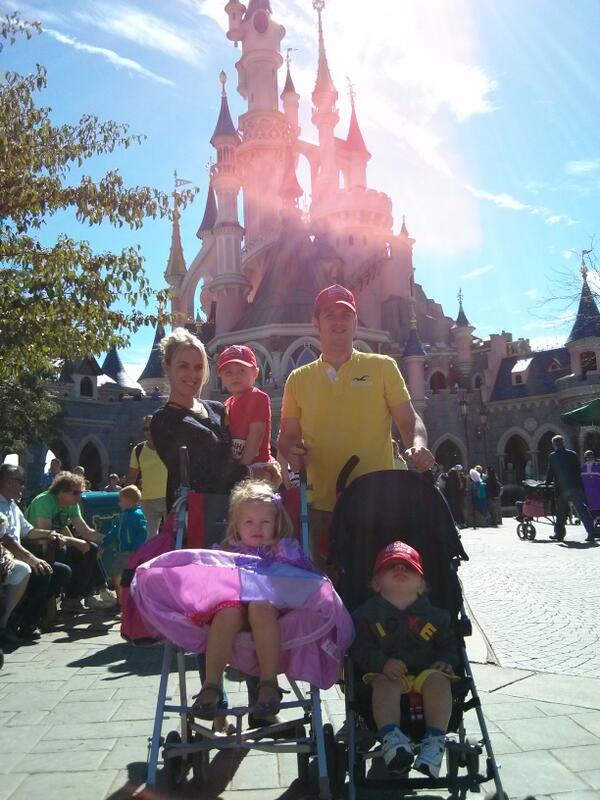 As you can see it was a lovely sunny day today and the families were really making the most of the great weather! We decided to head to the RC Racer in Toyland for an adventurous ride. On the way we met Norman Waite, grandad to Blue: 
Blocking our path with a 'turn back before it's too late' expression, Norman warned us against the RC Racer: "We'll hear your screams from here."
But deciding we would not turn back on the advice of someone who was wearing such an alarming Mickey ears/branded baseball cap combo, we braved it anyway, along with the teenage contingent of the Hossen family, who were cool as a cucumber.
I think I left my stomach on that ride, but Bex and I were still smiling when we got off, Ikram not so much.
Max and Daniel Rowlandson:
After this we met 5 year old Max Rowlandson. Max had his Hickman line removed just a couple of weeks ago, so the most exciting part of the trip for him is going swimming again for the first time! Max and his dad Daniel were waiting for mum Jodie and big sister India to ride Crush's Coaster, so I asked them about the rides they'd been on so far that day.
Also queueing for the coaster we met thirteen year old Orla Beausang who thought the RC Racer was great fun; "I loved it". Clearly Orla is totally bad-ass, but then the whole Beausang family seem pretty unfazed by rides, here they are on Crush's coaster:
Orla is also after my job, she tells me she's creating a video diary of the trip! Amazing stuff, I'm hoping she'll send it to me and I can share it with you.
After a busy day in the parks there was more excitement in store at we all headed to Buffalo Bill's WIld West Show, where you are served a themed dinner while watching an amazing interactive show of characters from the Wild West featuring a herd of enormous buffalo, cows which didn't seem to mind being lassoed and some very impressive horse riding!
Dad, Joel Ramsden, was diagnosed with Acute Myeloid Leukaemia in March 2011, resulting in a long period in intensive care. Joel said to us before the trip: "After all the worry and uncertainty that my family have gone through over the past two years this trip is an opportunity to forget all about that for a couple of days and enjoy being in each other's company and watching my kids having a great time with huge smiles on their faces. A prospect that looked unlikely a couple of years ago for me, but something I can look forward to now thanks to the care I received at Royal Surrey Hospital and and the funding that Leukaemia & Lymphoma Research provides in helping to beat blood cancers."
Here's what Joel thought of the Wild West Show:
The day finished with fireworks over the Disney castle! What a magical trip this is, it's an absolute delight to meet such lovely people who having such a fun break together after such difficult times. And according to several of them we simply have to go on the Tower of Terror tomorrow. Yikes.
Make a donation
I would like to give...